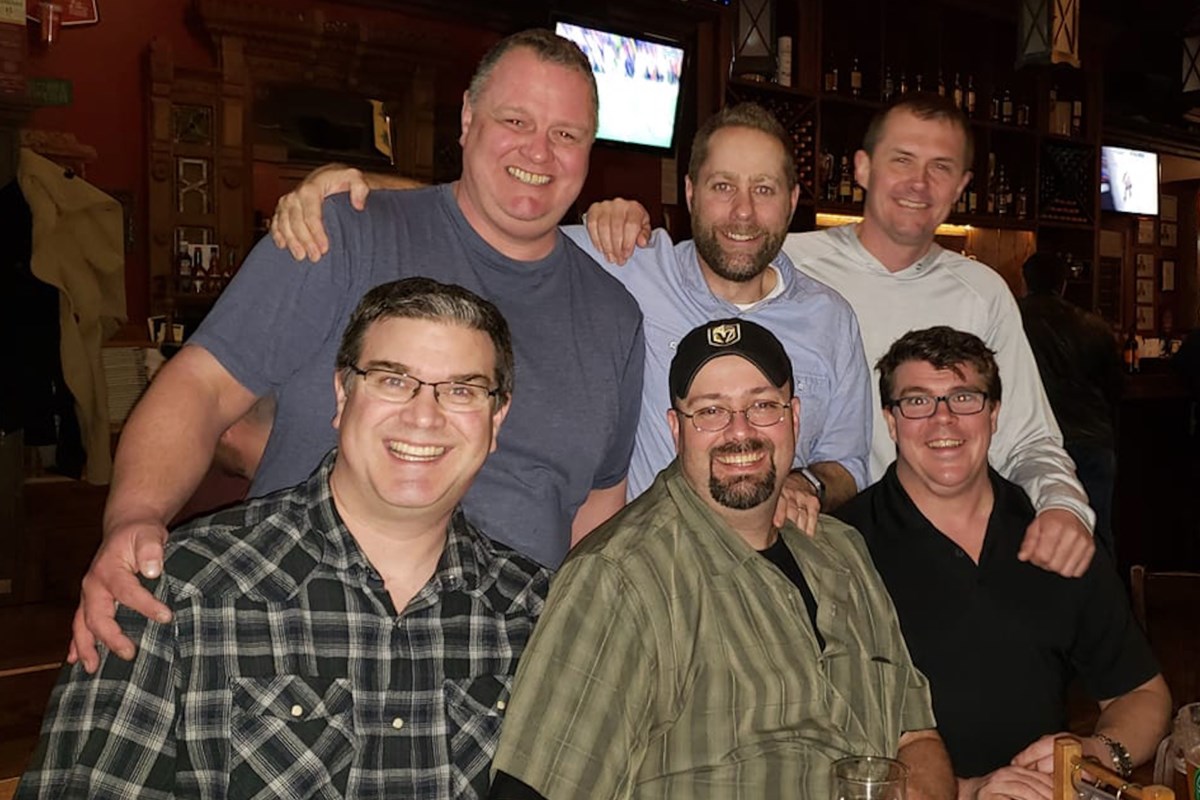 The food columnist reflects on the history of popular pub fare; "Find your favorite spot and raise a pint and drop a pound"
It's funny to look back on my time in the trenches of restaurant cooking. Never would I have thought that something like a bar snack would become such an influence in both my personal and professional life.
Given that there are now entire restaurant empires dedicated to spreading the spicy, tart, and greasy goodness of said bar snack, who would have known that late-night chow born of chance and hunger would become such a juggernaut? culinary?
What is this highly prized and revered snack, you ask? It's the Buffalo chicken wing.
The birth of this now must-have menu offering is said to have taken place in Buffalo, NY
The Anchor Bar, 1964. Bar owner Teressa Bellissimo mistakenly orders a case of chicken wings instead of the usual necks for her husband Frank's secret recipe spaghetti sauce. Teressa, furious at her mistake, wanted to send the worthless chicken pieces back, but her patient husband convinced her to accept the mistake and said they would make it work.
Prior to 1964, chicken wings were leftovers when the chicken was cut up. These were either thrown away or sold at very low prices to less well-off families who made soups from them.
In an effort to deplete her stock of wings, Mrs. Bellissimo decided to cut the wings into convenient pieces, fry them and toss them with the now famous hot sauce and butter mixture. With rave reviews from his hungry son and his friends, the Buffalo Chicken Wing was born.
So how did Teressa Bellissimo's culinary fortuity influence me? Well, my family also has a part in the Buffalo Wing's origin story.
In 1977 my parents decided to move up north to Muskoka and purchase what was then a small lunch bar and general store. The Bass Lake store located on Route 169 between Glen Orchard and MacTier. The store was at the tip of Bass Lake as it meandered into the much larger Lake Joseph. It was a place with a rich cottage history and an area that was just beginning to become the cottage country mecca it is now.
Within eight years, my mum and dad were able to build a thriving restaurant that was the center of cottage life in the area. Everyone stopped for a visit. One of their regulars, a cabin owner from Bass Lake, also resided full-time in Buffalo, New York. Well, it turns out his favorite local bar was none other than the Bellissimo family's Anchor Inn.
One weekend in the very early 80s, this cabin owner came to my parents with a request. He hoped that they would prepare this food he brought with him for his guests. What he had brought was a 10-pound bag of wings, a bottle of hot sauce, and a recipe straight from Buffalo. Needless to say, the Buffalo Chicken Wing had found a new home in the heart of cottage country.
The Bass Lake Roadhouse is still open and still serving Buffalo wings and frosty pints to cabin owners and hungry snowmobilers 40 years later. Ironically, it's also the place that started me on the path to becoming a chef. It was at Bass Lake that I registered as an apprentice cook and was encouraged to take the next steps in my culinary career.
As I scoured the places and menus that would define the cook I became, the chicken wing has always been a staple. It was in one of these kitchens that two guys who had known each other since high school became a strong kitchen brigade and lifelong friends.
As a second year apprentice, I started working at a newly built complex just outside of Bala called Cranberry Marsh Cove. This is where I met Mike, Nick and Karl. We've spent many hours working in the kitchens at Pub 169 or the upstairs hotline for Enrico's, and as everyone in our industry knows, the people you work with can end up like family and I consider definitely these guys like my brothers.
As time passed and life changed, it was difficult to stay connected. We no longer worked side by side, and everyone had different backgrounds. It was difficult to keep in touch. As fate would have it, our paths have all converged again – this time here in Barrie. It is here that the humble chicken wing has once again become an influence. Our friend, Nick, still our crew's organizer, came up with the idea of ​​hosting 'Wing Club', a chance to check in and catch up with the boys and do what cooks do best: talk about store. For me, our nights are a time to relax, unburden, and have a little fun.
Over time, our club and its circle of friends have grown and the addition of new members has ensured that there is no shortage of opinions around the table when we begin to discuss important topics of the day. You know, like breaded or plain, barbecue base or butter and the ever-controversial drums or dishes. One thing I love about this town is that there is no shortage of places to grab a nice pint and a pound for our monthly get-togethers. We've got great pubs, sports bars and BBQ places all with great deals.
I encourage you to get out there, find your favorite spot, and up a pint and down a pound for "Wing Club."
As the great Julia Child said, "People who love to eat are always the best."