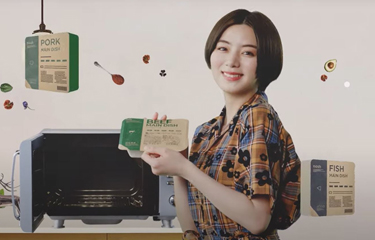 Maruha Nichiro has invested in two separate providers of healthy ready meals.
The seafood supplier based in Tokyo, Japan, said on April 11 that it had invested in Happi Foodi in Boise, Idaho, United States, which produces cauliflower pizzas, keto bowls and other ready meals and healthy appetizers.
"Happi Foodi's philosophy is fully consistent with ours, in that 'Maruha Nichiro Group aims to be an essential part of society by improving everyone's daily life with wholesome, safe and wholesome food,' the company said. in a press release.
Happi Foodi was founded to "make eating well effortless by bringing quality and confidence to the freezer aisle," said Maruha Nichiro. It was launched in 2009 with a range of Belgian waffles and now offers a wide range of ready meals and appetizers.
Maruha Nichiro said its global sales network will be "an important growth strategy for the future" of Happi Foodi.
"We have made this investment based on our strategy of capital and commercial alliance with an experienced partner who will continue to evolve and grow in frozen food manufacturing and capture peak food sales in America. of the North," he said.
On January 7, Maruha Nichiro invested in Nosh Corporation based in Osaka, Japan. The company develops, manufactures and sells "meals that make it easier to maintain a healthy diet" through a subscription model, primarily via the Internet.
The company offers a subscription service for frozen meal boxes with strictly controlled sugar and salt content for those seeking to prevent lifestyle-related diseases, people on low-impact diets and those who have little time to devote to cooking, Maruha Nichiro said in a press release. Release.
"In recent years, the demand for services has increased, accompanied by the demand for spending to stay at home, and further expansion of demand is expected in the future, not only by further improving the content of the service, but also expanding the target customer base," said Maruha Nichiro.
Since 2020, Maruha Nichiro has been supplying foodstuffs, such as seafood, meat and agricultural products to Nosh.
"This investment is expected to further strengthen the relationship in the area of ​​food ingredient sourcing and expand the potential for further service improvements and value creation by combining the strengths of both companies," the supplier said.
"In addition, we plan to collaborate with Nosh, which has a wealth of technology and know-how in the field of Internet marketing, and we plan to create new services from the perspective of open innovation," said Maruha Nichiro. . "Through this investment and collaboration, we will help promote health across society through healthy eating and work to create new value for the next generation and a better world."
Photo courtesy of Nosh