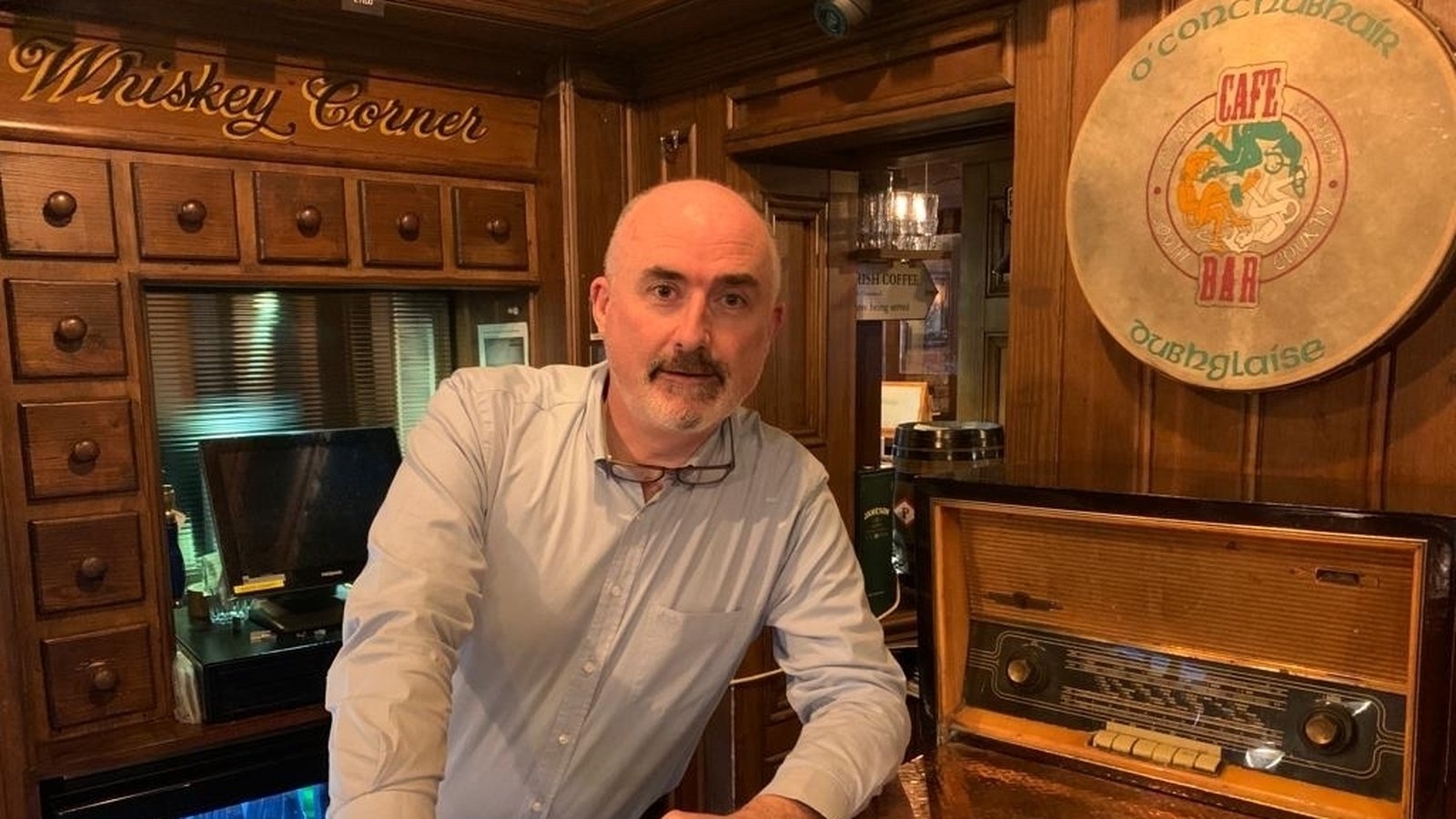 The hotel industry is finding its feet again after the easing of restrictions linked to Covid-19. But according to the owners of a popular pub in Cork, new concerns are on the horizon.
Tom and Maebh O'Connor, who run the South County bar and restaurant in Douglas Village, currently employ 28 people but want to hire more.
However, they simply cannot find the six additional employees they need because so many hospitality workers have left the industry during the pandemic.
In the meantime, they have to refuse reservations while staring at empty tables.
There is also the fear of rising inflation.
"My fear is that we would have to raise our prices and as a result people would socialize less," Tom O'Connor told RTÉ News from behind the South County counter this afternoon.
"The trend is that people are starting to go out more regularly again – which has been fantastic – but people are very price conscious. And we will have to pass on any price increases to our customers."
The South County is one of Cork's best known pubs/restaurants. It has served as a pub for over 100 years.
Tom's parents – John, from West Kerry and Mary, from Kilkenny – bought the establishment from the Beamish and Crawford brewery in 1974 and ran it for over 20 years.
In the mid-1990s, Tom and his brother Colm took over the business after returning from Chicago.
Tom and Maebh have led South County since 2016, through the tough Covid years. The lockdown has accelerated the focus on the food side of the business.
Now that pandemic restrictions have been eased, it's hard for Tom and Maebh to have to turn down bookings.
"I often turn down business now because we don't have the staff to work the tables," he explained.
"We will be at full capacity for the France/Ireland rugby international tomorrow, for example, but if I had the staff, I could do three or four more tables.
"We've had a honeymoon period for the past few weeks, but we have to see what we're going to face now with trends, staffing and inflation."