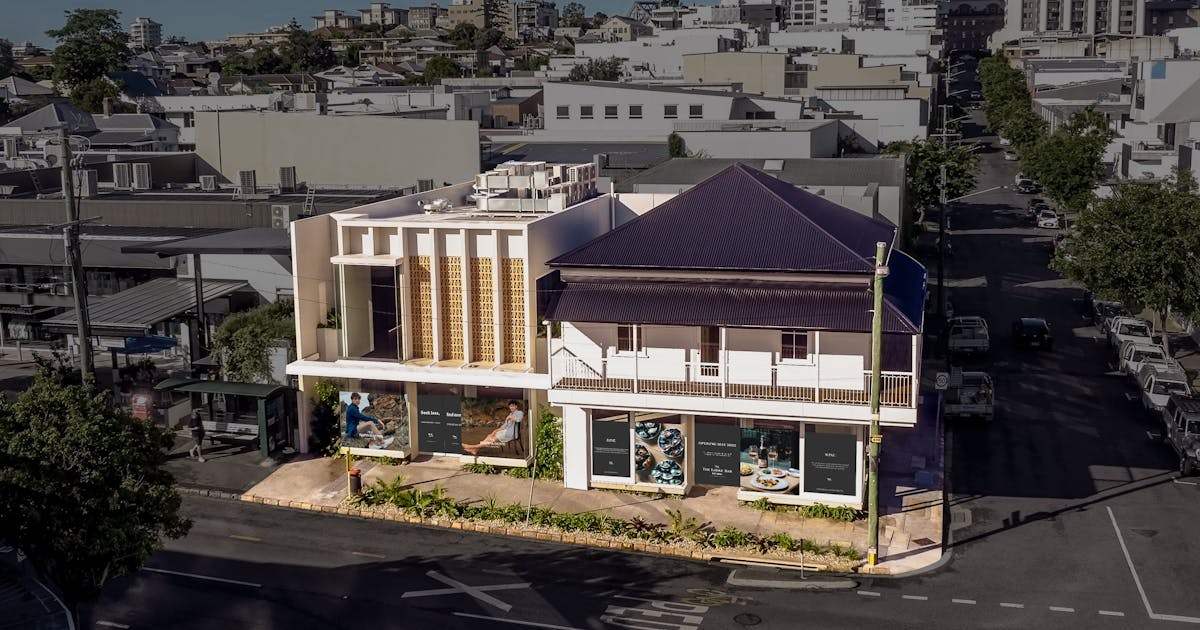 The verdict
If James Street is known for two things, its high-end fashion brands and its iconic food scene, then it's no surprise that New Zealand label Rodd & Gunn combines the two for its new flagship store, The Lodge Bar. and Dining (open Thursday May 19).
From Queenstown to Queensland, The Lodge Bar and Dining is an Australian first that combines fashion, food and wine in the perfect blend of luxury and style.
Located in a heritage Queenslander on James Street, the store could be considered an oasis for interior design enthusiasts that features American oak floors, wool rugs, a bespoke wine bar and even a flagstone wall . With a maximum capacity of 150 people, the venue's multiple spaces, such as the corner bar with banquette seating, the lively dining room or the Level one bar (which offers panoramic views of James St) can be booked for a range of events.
Fashion and interiors aside, the gourmet menu, created by world-renowned chef Matt Lambert and hosted by Executive Chef James Evangelions, offers a modern take on timeless classics and is sourced only with the finest ingredients produced. locally. In another perfect match for Rodd & Gunn, New Zealand's sole master sommelier, Cameron Douglas has crafted the perfect wine list to match the range of delicious dishes on the menu.
---