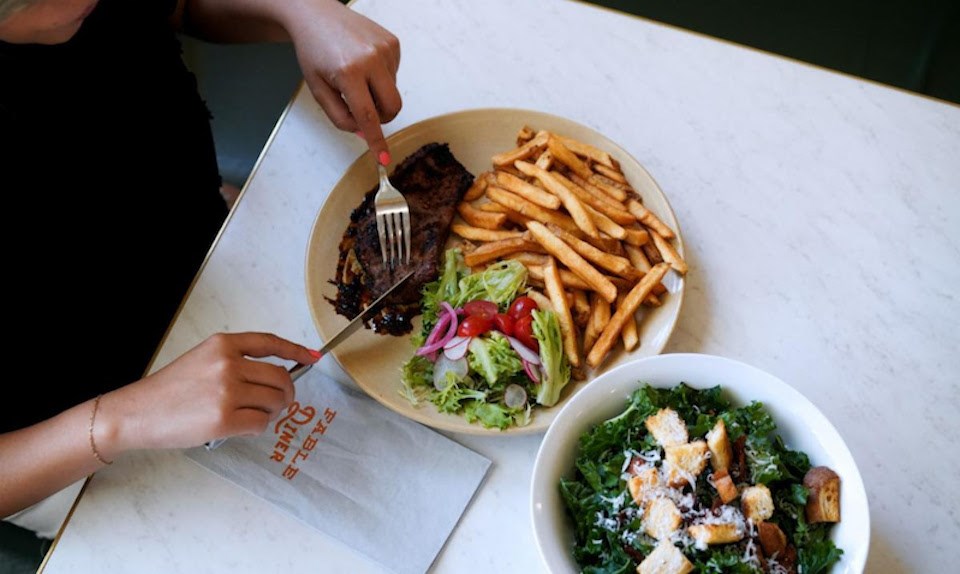 One of their restaurants was featured on the Food Network.
The owners of two popular Vancouver restaurants will be opening a downtown restaurant in the New Year.
Fable Diner and Fable Kitchen are known for their comfort food, including imaginative brunch options, burgers, sandwiches, vegan and vegetarian options, and more. The restaurant was also featured on the Food Network's Drive-Ins and Dives for its mouth-watering roast duck pancakes.
Almost ten years after the launch of the Fable Kitchen in Kitsilano in May 2012 and five years after the launch of the Fable Diner in the historic Lee building in Mount Pleasant, the Fable family announces the opening of their new restaurant in the iconic building of the city, the Kingston Hotel, at 755 Richards Street.
The Fable Diner & Bar will occupy two and a half floors of the historic Kingston Hotel, which was built in 1910. The new location is expected to open in early 2022 and will offer brunch, happy hour, dinner and dining. end of the night. on site, take away and delivery all week.
Restaurant menus will showcase Fable's creative approach to classic dinner dishes, with all-day breakfast options, high brunch, and a new pizza and wing menu for the bar. In the dining room, guests can sample Fable Kitchen favorites like duck meatball as well as 'nostalgic' desserts, craft cocktails and over 15 local craft beers on tap.
The new restaurant will provide seating for 278 guests "through a downstairs dining room, upstairs bar and two private dining rooms, which include an intimate wine room for 12 and a dining area. reception with a bar which can be booked for private parties up to 100. "
The Fable Diner & Bar will also offer additional seating for 80 guests on the restaurant's upper and lower patios during the warmer months, along with outdoor amenities like a water fountain and tropical palm trees.
Guests will also enjoy a new evening menu featuring chicken wings, salads, fries and an original range of pizzas available exclusively at the Richards Street location. The iconic 12-inch pies will come in classic varieties like margarita and pepperoni, in addition to specialty styles like an east coast-style Donair pizza and a Pleasant Bowl pizza (inspired by the popular vegan dish of the same name from Fable) topped with cauliflower, mushrooms, kale and potato.
For drinking, the Fable Diner & Bar will serve a creative variety of soft drinks and alcoholic libations including creamy dinner-style milkshakes, house sodas with refreshing flavors (ginger beer, honey peach, strawberry and mango), in the evening cocktails and signature draft beers developed in partnership with local breweries.
The new spot will be open daily for brunch from 8 a.m. to 2:30 p.m. and the Happy Hour service from 2:30 p.m. to 5 p.m. to Saturday from 5 p.m. to midnight. Dinner will be served in the restaurant from Thursday to Saturday from 5 p.m. to 10 p.m. with food and late-night drinks offered from 10 p.m. to midnight.